How to Engage Our Services
We structure our service offerings to meet your needs.
Introduction
As a niche consulting firm, we have full flexibility on how we structure our services to our clients.
Below we set out some high level information on how we approach client engagement.
To engage our services please contact Stuart or Kerstin Frazer
Scoping out the Work
The first step is to scope out the work, be it a simple one-off question or a major project. This step can initially be through a phone call but for major work we alwys seek to meet face to face to fully discuss and evaluate the work scope.
Key steps are:
defining the problem/advice sought
defining the deliverable - written / verbal / presentation
defining the timeline for completion and intermediate milestones
We will then assess whether we have the appropriate skills and expertise and whether we have any conflicts of interest (if we are unable to help you we will always try and identify an alternative service provider).
Identifiying and Addressing Conflicts of Interests
We take conflict of interest issues very seriously and always seek to identify and notify where these may arise.
Where we identify that a confict of interest may exist, we will ask your permission to disclose to existing clients the nature of the potential conflict and seek their approval for us to carry out the services.
The nature of that disclosure is obviously commercially sensitive and we will agree upfront disclosure limitations.
Typically a confidentiality agreement would be put in place to protect parties.
Agreement Types
Our service agreements are tailored to suit our clients' requested services.
Examples include:
one-off reimbursable hour arrangements
one-off fixed fee arrangements
long term reimbursable hour arrangements
long term service contracts on a retainer arrangement
For many clients our IPENZ standard short form agreement is fit for purpose. In other cases our clients provide their own agreements for our review.
In all cases we put in place a confidentiality agreement.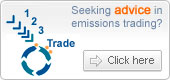 Contact us now to discuss your service needs.