Our Staff
We have the skills, experience and expertise to provide the support you need.
Introduction
Our company staff all have a chemical engineering background - this provides an ideal skill set to translate climate change and energy policy into practical business advice and strategy.
We have applied our skills in operational, technical, finance, project, sales and executive management roles.
This practical business experience, matched with our expertise on emissions trading and broader climate change and energy policy, provides us with a unique set of skills to assist our clients.
This differentiates us from accounting, legal and other policy advisory firms.
Staff Profiles
Stuart Frazer
[BEng Chemical Engineering MIChemE]

- Director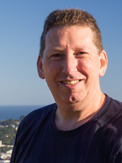 Stuart has more than 30 years experience in the international energy sector and more than 20 years in climate change policy:
He has a degree in chemical engineering and held technical and operations roles with Shell prior to moving to New Zealand in 1995. Subsequently, in his executive position with The New Zealand Refining Company, he led the negotiation of New Zealand's first Negotiated Greenhouse Agreement.
In 2003 Stuart established Frazer Lindstrom, now a leading climate change and energy sector consultancy firm, with a client list that includes many of the best known businesses in New Zealand.
His expertise is highly respected by corporate and public sector clients.
He is a popular speaker, both at climate change and energy conferences, and to wider audiences.
Stuart's contact details are:
Phone: +64 (0)4 499 7179 ext 2
Mobile: +64 21 711 179
E-mail: stuart@frazerlindstrom.com
Kerstin A. Lindstrom Frazer
[MEng Chemical Engineering]

- Director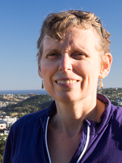 Kerstin also has more than 30 years experience in the energy sector and 20 years in greenhouse gas emissions accounting and policy:
She has carried out roles mainly in process engineering and has worked in oil refining, fine chemicals process plant design, cement production, water treatment and process chemicals applications and sales.
In her roles her focus has been to achieve substantive cost savings through improved operation and procedures ensuring high quality end results.
Through her positions she has also gained experience in managing and training staff, creating business proposals and managing a small business. Her engineering and business knowledge and eye for detail are invaluable skills to assist our clients.
Kerstin's contact details are:
Phone: +64 (0)4 499 7179 ext 1
Email: kerstin@frazerlindstrom.com