Technology and Licensor Selection
Introduction
Based on real world experience Frazer Lindstrom has an established robust and comprehensive methodology for the selection of appropriate industrial licensed technology, catalysts and process chemicals.
Selection Process
Selection steps include:
Definition of business requirements
Assessment of potential suppliers and short list preparation
Generation of tender technical and commercial requirement documentation
Generation of tender evaluation templates and process
Assessment of tenders received
Negotiation with preferred bidder on commercial and guarantee terms
Our Services
We offer a proven methodology that provides an objective selection outcome taking into account technical and commercial factors to achieve the optimum outcome. This methodology can be applied across all industries.
We also provide negotiation assistance drawing on our proven experience of multi-million dollar negotiations with successful long-term win-win outcomes.
Contact us to learn more about these services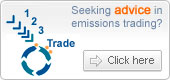 Other areas of expertise within the energy sector include: