Transport Fuels
Introduction
Frazer Lindstrom has wide experience in transport fuels supply and distribution and offers expertise in transport fuels to both business and government in areas such as:
manufacture (traditional and non-traditional)
specifications
supply capability
Our Experience
The company principals have over 40 years of international and domestic experience in the transport fuels industry.
We have extensive experience in oil refinery operations management, technical support, refinery and distribution planning, strategic planning of investments as well as product specifications.
Our Services
Frazer Lindstrom can assist government and businesses in determining alternative transport fuel supply options taking into account technical, commercial and climate change policy factors.
Contact us to find out how we can help you on transport fuel issues.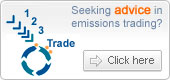 Other areas of expertise within the energy sector include: